All day long we offer coffee, cappuccino,  tea, fresh (mint)water and light snacks. 
Feel free to bring your own catering to the meeting location. As well, there are many options for lunch break outs in the surrounding area. Contact us for advice. 
Would you like to have lunch, drinks, sweets or anything alike? We can arrange it for you. On the right you will find the catering packages that you can choose.
Do you want something different? We are happy to think along with you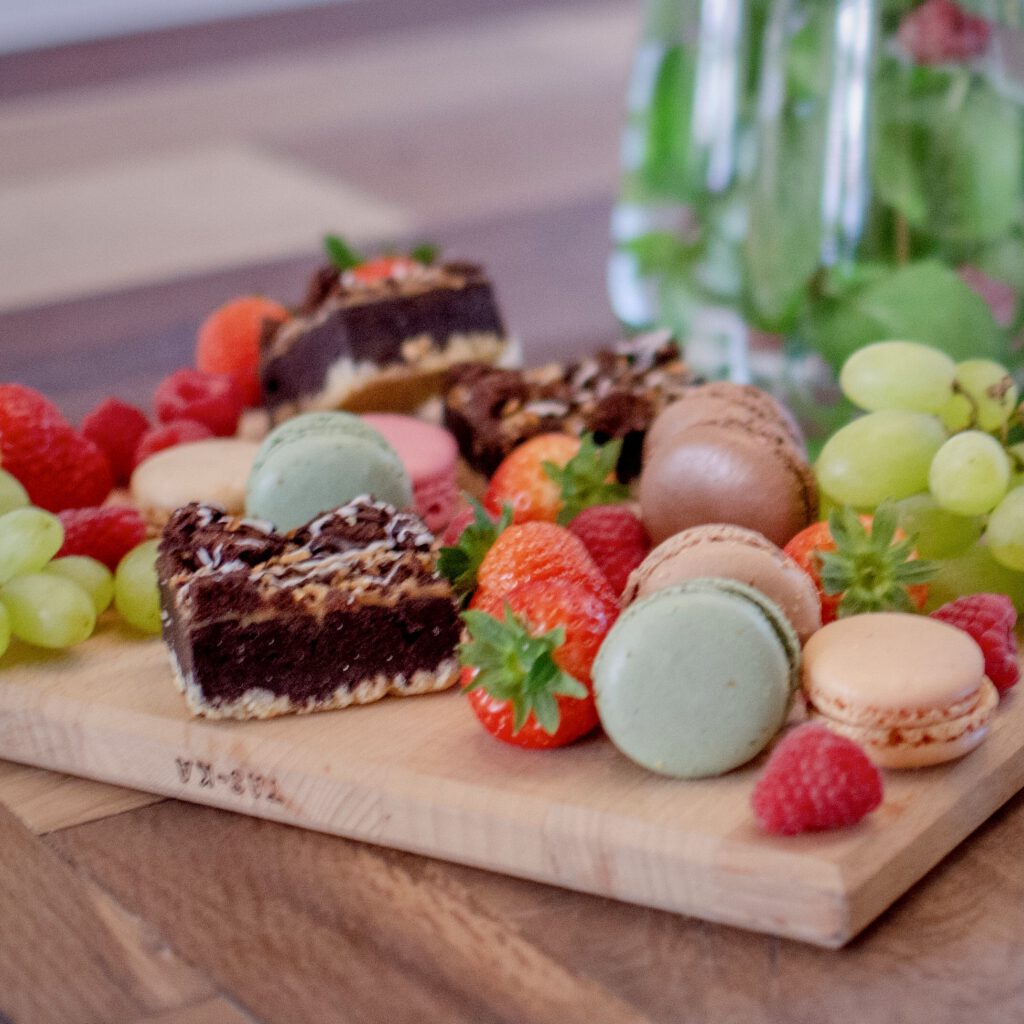 Fresh croissants
Pastries
Fresh juices
Fresh fruits
Yogurt with granola
Luxury sandwiches
Vegetarian option
Soup
Salad
Varietion of tartlets and cakes
Brownies
Fresh fruits
HEALTHY SNACKS | €8,50 pp
Fruits
Nuts
Dates
Vegetables
Chips and pretzels
Variation of cheese
Nuts
Vegetables
Olives
Dips
Chips and pretzels
Dinner we will arrange in consultation with you